How to activate widget?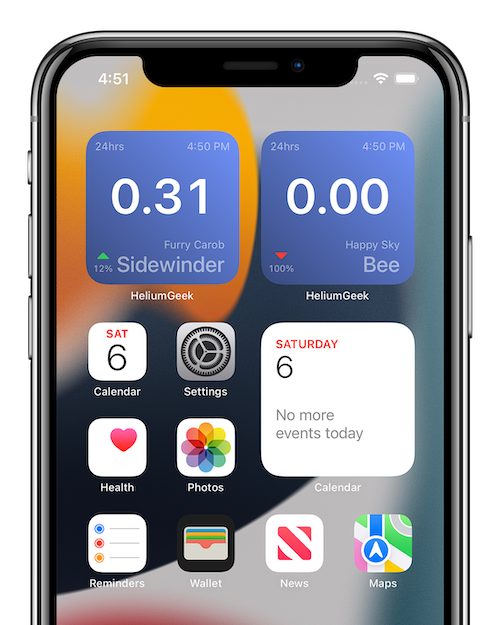 HeliumGeek's hotspot reward widget displays your rewards for the last 24 hours. It is an easy way to keep track of your earnings.
---
Make sure you have launched the app once and added your hotspot
Launch HeliumGeek app
Tap on add hotspot icon (top right of the screen)
Search your hotspot: type the name of your hotspot and tap on search
Select your hotspot from the list
---
Add the widget to your home screen
Go to your iPhone home screen (tap on home button)
Long tap on somewhere on the screen
Tap + sign and check for HeliumGeek. Tap on HeliumGeek and select the widget.
Once it is on the home screen, you can long tap on the widget and select widget options to change the hotspot.
---
Cannot find HeliumGeek in the Widget Gallery?
Widget Gallery might be having issues. Please follow below to fix it:
Make sure you have launched HeliumGeek, before checking Widget Gallery
Restart the phone and check Widget Gallery again
Uninstall HeliumGeek, reboot the phone, install Helium Geek, launch Helium Geek, try Widget Gallery again