HeliumGeek Referral Program
HeliumGeek makes sure you have the most accurate and prompt information about your fleet, all for free. With a subscription, you can get more with instant alerts.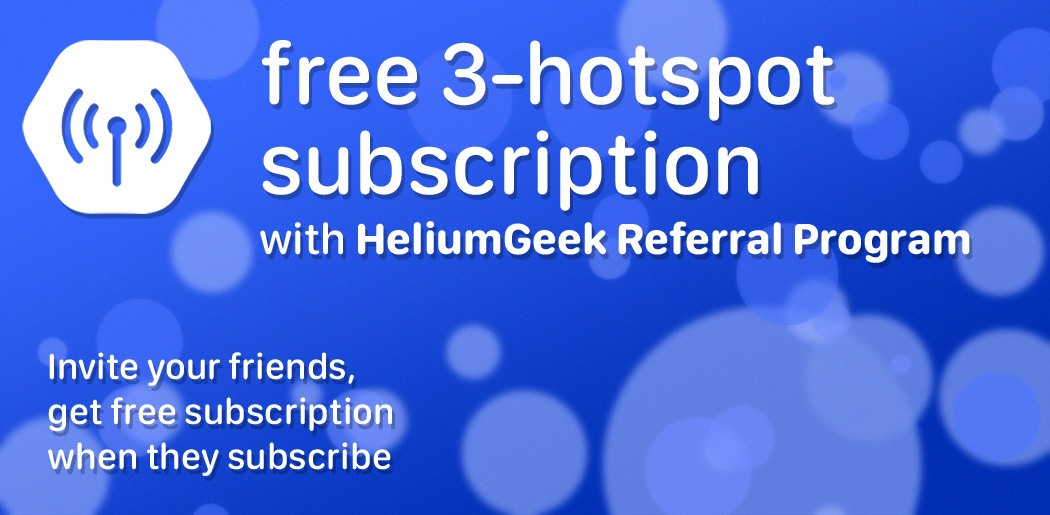 Now you have the chance of getting a free 3-hotspot subscription for a month with our referral program. And it is so easy!
Launch HeliumGeek and go to settings, tap on "Get free subscription"
On the new screen, tap on the "Invite" button
Share your referral link with your friends
Any of your friends' new subscription earns you a free month for 3-hotspot subscription
---
You will be notified when you earn a free subscription. When multiple of your friends subscribe, you will earn multiple months of subscriptions. If you have an active subscription, your free subscription will start if your active subscription expire.
If someone is invited multiple times, only the first referrer is tracked and rewarded. Only new subscriptions are rewarded. You cannot refer to yourself.